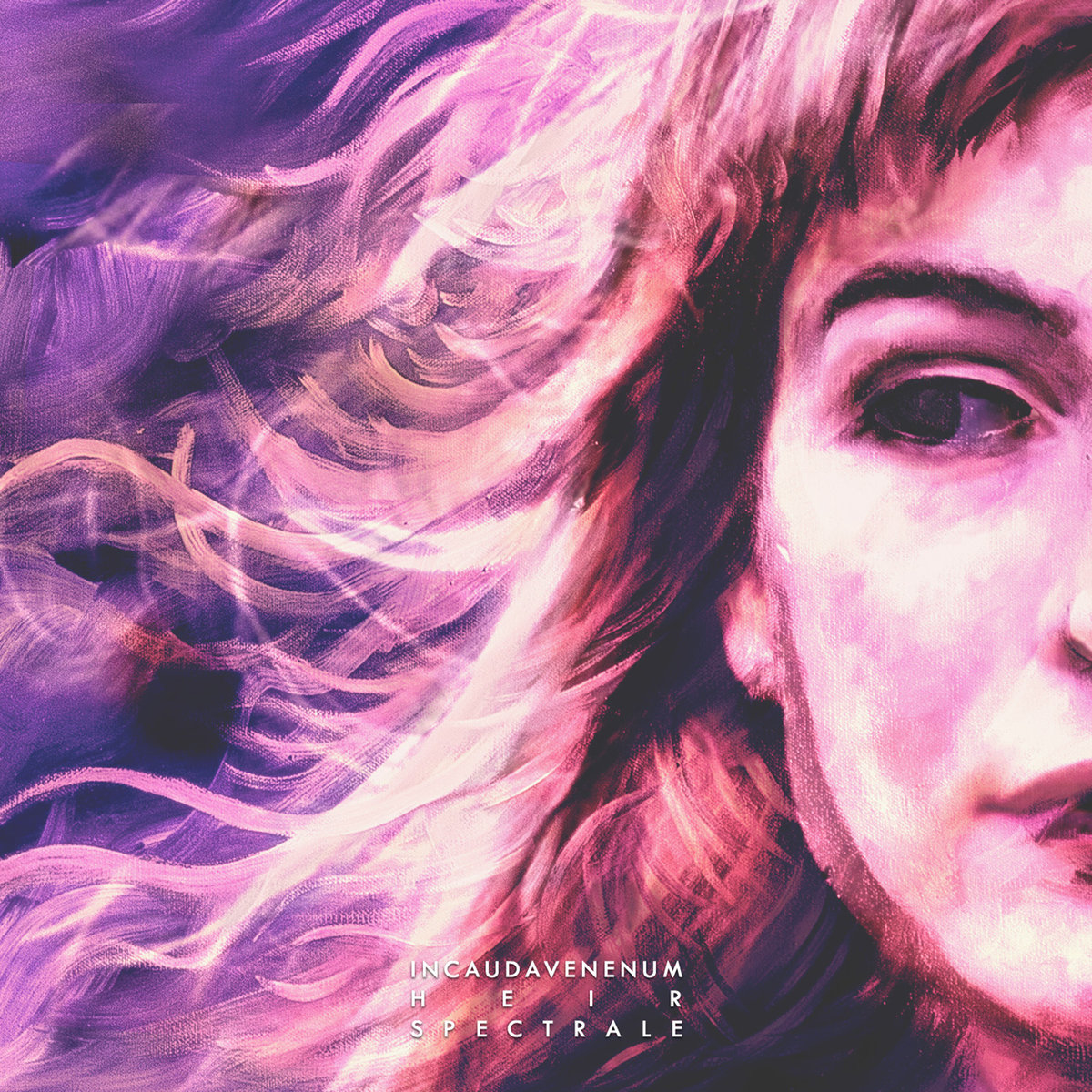 Split album of In Cauda Venenum (Atmospheric Black Metal , France), HEIR (Post Black Metal, France) and Spectrale (Acoustic Experimental, France).
IN CAUDA VENENUM / HEIR / SPECTRALE – Split
1. SPECTRALE - Sagittarius A
2. HEIR - Descent
3. IN CAUDA VENENUM - Laura Palmer, Agonie à Twin Peaks
4. SPECTRALE - Al Ashfar
5. HEIR - Upon The Masses
6. SPECTRALE - Crepuscule
7. HEIR - Sectarism
►In Cauda Venenum delivers an interpretation of Angelo Badalamenti's masterpiece, Laura Palmer's Theme, originally found on the Twin Peaks original soundtrack. This 15 minutes long track is a depiction of the fragility and silent distress expressed by the devastated body of a self-destructive and lost teenager found ashore, It's is the first collaboration between IN CAUDA VENENUM and the cello player Rapahël Verguin (Psygnosis, Xevnnizh ).

► Heir's powerful and intense music oscillates between relentless accelerations and spellbinding melodies; the end result is a nefarious atmosphere that draws from the harshness of Black Metal and the complexity of post-rock. HEIR pays a real homage to the great names of Black Metal without ever taking the easy route.

►Spectrale is the brainchild of multifaceted artist, Jeff Grimal ( The Great Old Ones). Along with Jean-Baptiste Poujol, he has created a universe built on mesmerizing melodies, ethereal atmospheres, colors and images.Spectrale is an invitation to a journey far beyond the physical world, an experience no words words cannot fully describe.
Emanations
Format: CD 3 panel digisleeve > EM-10 (600 copies)