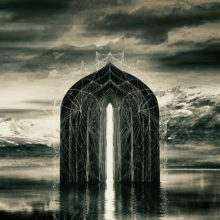 release date:
September 16, 2016
share:
Black Metal Esoteric
Duration: 47min
PENITENCE ONIRIQUE – V​.​I​.​T​.​R​.​I​.​O​.​L
1. L'âme sur les pavés
2. Le Soufre
3. Le Sel
4. V.I.T.R.I.O.L
5. Carapace de fantasme vide
"Forget your world and open your souls because the great procession comes."

Pénitence Onirique is born from an ancestral and powerfull bicephalous mystical appearance. The band delivers a dark and intense Black Metal, with a complex and frank brutality, half-way between an alchimical ritual and an introspective preach. Taken from the depest pains, their first offering, V.I.T.R.I.O.L, is taking us for a initiatory journey to the meaning of death.
LABEL : Emanations, a division of les Acteurs de l'Ombre
DISTRIBUTEURS : Season Of Mist / Plastic head / Zimbalam
Format: 3 panel digipack CD > EM-11