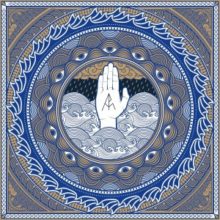 release date:
September 19, 2015
share:
Atmospheric Black Metal
Duration: 55min05
DÉLUGE – Æther
1. Avalanche
2. Appât
3. Mélas|Khōlé (feat. Neige from Alcest)
4. Naufrage
5. Houle
6. Klarträumer
7. Vide
8. Hypoxie
9. Bruine
Thunder rumbles from afar as the rain falls incessantly, needlelike, merciless. A wild storm suddenly breaks out and fades out to quietness, nothingness. DÉLUGE The band delivers a razor sharp blend of Black Metal and Post-Hardcore for an incredibly modern, visceral and atmospheric result. The crushing sound of Æther, resulting from the work of Christophe Edrich (The Ocean, Hacride, Klone, …) and Joey Sturgis (Oceano, The Acacia Strain, Born of Osiris,…), will assuredly leave a mark on the swarming Black Metal scene. DÉLUGE can already be counted as one of the future spearheaders of the Black Metal / Post-Hardcore scene. Æther is a combination of thundering drums and scathing riffs wrapped in a stifling frozen atmosphere.
Les Acteurs de l'Ombre Productions
Formats: 3 panel digipack CD > AO-030 (2300 copies) // Gatefold 2xLP > LPAO-031 (300 copies + reissue) // Pro Tape > TAO-032 (100 copies)