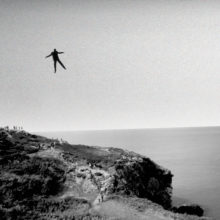 release date:
September 01, 2017
share:
Rock Electro
Duration: 51:58
GRACEFUL – No One Hears Us
1. HELP (04:00)
2. BUZZ (03:44)
3. DEATH RACE (07:15)
4. SWEET REVOLT (03:09)
5. NO ONE HEARS US (04:01)
6. THE FALL (01:32)
7. CAGE ME (06:36)
8. THOSE BASTARDS - PART I (08:00)
9. THOSE BASTARDS - PART II (07:13)
10. THOSE BASTARDS - PART III (07:08)
Mariant des influences purement Rock passant de Queens Of The Stone Age, Rage Against The Machine à Muse,prenant des influences électros comme Shaka Ponk, Prodigy ou encore Massive Attack. Graceful se compose de quatre chimistes cherchant l'élixir pour livrer un Rock Electro des plus détonants et efficaces. Durant ces deux dernières années,le quartet se forge une expérience scénique solide, défendant un set purement Rock avec des colorations Stoner très marquées.
Depuis un an, le groupe s'est mis aux machines et expérimente, réalisant un genre mixant rock sulfureux, sonorités electroniques et ambiances planantes
Graceful vient de sortir son premier album, du Rock Electronique, laissant place à des couleurs plus éclectique.
No One Hears Us prends maintenant place en live grâce aux lumières de Gregory Dutein et au son de Arthur Lauth pour livrer un show puissant et riche de nouvelles sonorités.